Why the music industry still needs to tackle colourism
By Stephanie Phillips
Perhaps it is because there are so few odes to Black British girlhood that when one comes around a fight for ownership can break out so easily. This was the narrative that came to dominate south east London rapper Enny's 2020 single 'Peng Black Girls'. Originally featuring unsigned singer Amia Brave, the collaboration and accompanying video were praised for its joyous depiction of the beauty and variety of Black womanhood. When a new remix of the song dropped, many were surprised to see her label-mate Jorja Smith featured with Brave nowhere in sight.
The removal of the lesser known and darker skinned Brave for the lighter-skinned Smith seemed to contradict the song's pro-Black girl message in the eyes of fans who scrutinised the choice on social media. Enny and Brave have both addressed the situation. While Enny pointed out in an interview with Crack magazine that it made sense to collaborate with an artist on her label that she was excited to work with and who would bring in more views, Brave told gal-dem, "In my heart of hearts, I don't think they realised how it comes across."
Though the controversy surrounding 'Peng Black Girls' eventually died down, the wider debate over colourism (defined as the discrimination against individuals with darker skin tone) and how it manifests in the music industry is unlikely to disappear anytime soon. Barely a week goes by without a new controversy coming to light. In 2018, London-based rapper Stefflon Don apologised for old tweets in which she spoke disparagingly about dark skinned women and in January 2021, Dominican American rapper DaniLeigh had to apologise after her single 'Yellow Bone', which she described as a song for light-skinned women, was accused or perpetuating anti-Black rhetoric.
The racism that festers in the music industry is no tightly kept secret. A recent survey of Black music creators conducted by Black Lives in Music found that 63% of creators have experienced direct or indirect racism in the music industry. While racism in the industry is slowly being discussed, the more nuanced issue of colourism can be harder for those with little insight into the Black community to grasp. As a result, colourism rears its head as an insidious part of everyday life for darker skinned artists, affecting how they're perceived, what opportunities they are offered, and their career progression. A study by Texas Southern University found that over a 15-year period, lighter skinned women dominated the Top 40. Even Beyoncé's dad and former manager Mathew Knowles acknowledged the pop powerhouse may not have been blessed with the same career had she been darker skinned.
Leeds-based turntablist and winner of the prestigious Oram award NikNak believes colourism has held her back in her career compared to other artists on her scene. She puts it down to what the industry thinks will sell. "If you're not somewhat marketable into other people's eyes then it will take you longer to be in certain positions compared to people who are of a lighter complexion," she explains. "There are people who have forged careers from not working very hard, but because of their hue they've been able to get in certain spaces easier than people who've been putting in the same effort."
(NikNak, Credit: B-ahwe / Headrow House)
The topic was explored in the BBC documentary Race, Pop and Power, fronted by Little Mix's Leigh-Anne Pinnock as she spoke about her experiences being the only Black member of a girl group. Coincidentally, Pinnock also found herself on the receiving end of criticism for being a light skinned Black woman fronting a documentary that covered colourism; an example of the heightened tension that surrounds this sensitive topic. In the documentary several Black female artists gathered around to discuss the music industry, which prompted singer, presenter, and winner of the second series of The X Factor, Alexandra Burke to reveal she was told by a music executive to "bleach her skin" and that she was "too dark for the industry."
Sabrina Washington of the Black British girl group Mis-Teeq found herself in a similar predicament as Burke. Despite being the lead singer of a group that had seven UK Top ten hits and sold over 4 million records worldwide, Washington was singled out out by her own management who she described as "hostile" toward her.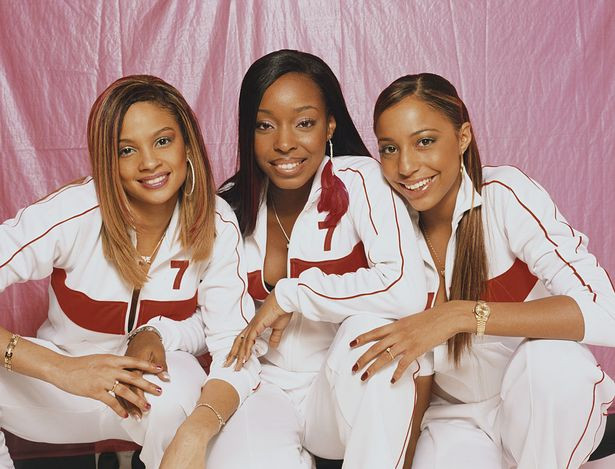 (Alesha Dixon, Sabrina Washington and Su-Elisa Nash of Mis-Teeq, Credit: Getty Images)
"The most common example would've been me being told I wasn't "aesthetically pleasing" to be on a magazine cover on my own," Washington told me over email. "It really upset me because it didn't make sense, the other ladies did get solo covers while in the group." Over time her management continued to target Washington, telling her not to speak in interviews because she "already sang too much", which took a toll on her mental health. "For a long time, I felt like I'd done something wrong. It's had such an effect on me and has really knocked my confidence."
The solo and professional career Washington hoped for post Mis-Teeq never came, while she had to watch her former bandmate Aleesha Dixon enjoy newfound fame as a presenter and host of shows like Strictly Come Dancing and Britain's Got Talent. Many lighter skinned artists recognise the privilege they hold within certain contexts in the industry. Mixed race, Irish-Trinidadian Americana artist Misty Rivers saw first-hand the impact of colourism when she started working as a string player for pop artists and realised she was booking more gigs than usual.
"I couldn't figure it out for a little while, how come I'm the one getting picked?" Rivers believes she was chosen because of how she looked, adding that at the time there was almost a trend to have a "token black person that was the acceptable face of being Black" in string sections. "A lot of the [TV] gigs didn't even check that you could play. You couldn't really ignore that you were picked exactly on how you looked, almost like you were a flavour for how everything looked."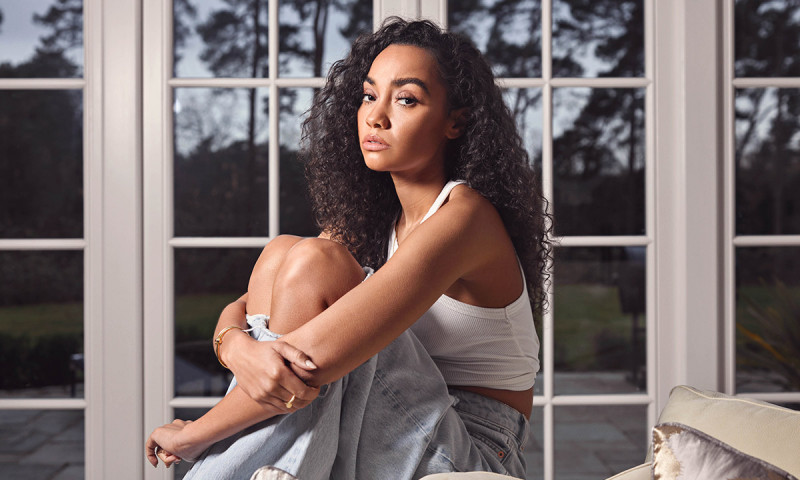 (Leigh-Anne Pinnock, Credit: BBC)
For many years Aluna Francis (of Indian and Jamaican descent) known for her work in the electronic duo AlunaGeorge, felt uncomfortable with the way she was often treated for being lighter skinned. "For me on a personal level it felt like getting let through the door, but no one else was allowed to go in," Francis recalls. "It wasn't something that I let stop me working and moving as far forward in my career as I could. I kind of brushed it under the carpet. I think that as Black women in a closed off industry you take what you can get and even if it's a double-edged sword, you'll let your hands bleed."
Though lighter skinned artists play a role in this dynamic, the main drivers and benefiters of colourism are those in positions of power in the music industry. The label heads, music executives and managers who are mostly white men that use colourism to divide and conquer. This allows them to profit from Black music, sideline darker skinned Black artists, all while letting lighter skinned artists take the blame for their tentative yet highly visible positions in the music industry.
This is where the gender divide becomes clear and the unsettling realisation that the colourism backlash could also be partly driven by misogyny is harder to ignore as the majority of artists accused of benefiting from colourism have all been women. "I feel like it happens more so with women because it provides a distraction from the people who are in those meetings making those decisions in the first place," says NikNak, adding that colourism also allows the industry to pit Black women against each other. "A few years ago, there was a big thing between Nicki Minaj and Cardi B and people were trying to make beef between them and it's like why? I guess there's some form of money or hype in pitting women of colour, particularly in rap and hip hop, against each other."
Of all the artists connected to colourism in the music industry, Jorja Smith's name continues to ignite heated debates. Smith even had to address the topic herself on a Beats 1 interview in 2018 when she reflected on her perceived "pretty privilege" and how it contradicted with her upbringing at a majority white school in Walsall. The light skinned privilege Smith holds is in many ways a privilege due to desirability, as much connected to her features as it is to her skin tone. In misogynist and racist industry where women are expected to live up to white supremacist ideals of beauty, being light skinned can give you more freedom to progress your career but one has to also deal with unwanted sexualisation and misogynistic treatment.
For mixed race rapper Kid Bookie, the problem lies "100%" with men in the music industry. "There was no woman that said that this is going to happen. It's all white men in the fucking industry that was where it started," he says, adding, "if a lot of men just jerked off before they did anything the whole world would be different because you wouldn't be thinking of some bullshit and your hormones would be fucking lowered."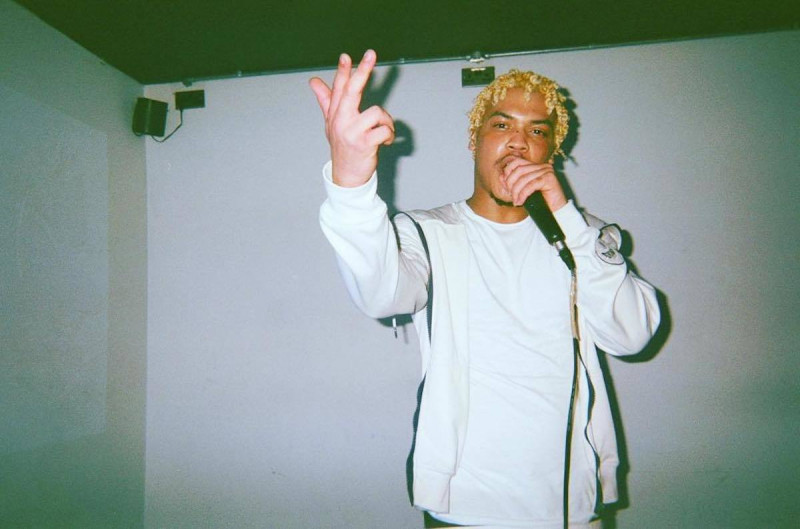 (Kid Bookie, Credit: Trudy Barry)
Though colourism clearly has its grip on the music industry, many artists and industry insiders believe all is not lost yet. For Francis, change has to start with artists using their light skin privilege to advocate for the entire Black community. "As a light skinned Black woman, advocating for change is scary, but the payoff is more than you'll ever imagine," she expresses, adding, "I get to bring my Blackness with me."
Washington looks to the music executives who need to understand and take accountability for their role in this crisis. "I think the majority of defensiveness from them is because they don't want to admit there could've been times where they've, un-intentionally or otherwise, discriminated," says Washington reflecting on what executives could do better. "This isn't about finger pointing or trying to embarrass anybody, we just want to say be aware your actions have very real human consequences."
There is much we can do about the music industry now but as Washington points out colourism has existed for such a long time that perhaps to move forward, we first need to go back. "We need to look through history and start elevating artists who were successful and slipped through the net," says Washington. "From there, we can start paving the way for the new generations."