Touring ain't always a vacation
By Ash Lauryn
Today is the first day of August, and I'm currently on a flight from Amsterdam headed back to Berlin, where I've been based while touring Europe over the past month. Yesterday I played at an LGBTQ festival called Milkshake, and it was a festive way to end the month to say the least. July was my busiest month yet, completing 12 gigs and traveling for 11 of them. I'm glad that I can say that there weren't many lows throughout the journey, mostly highs, which is impressive considering how difficult it can potentially be traveling in the post-Covid-19 era. Outside of a few minor delays, I didn't have any issues getting to where I needed to be or even making connections for that matter - the travel gods blessed me this time. I've got one gig left on this leg of the tour, and then I finally get to head home for a bit, only to start it all over again. One day you're relaxing on a beach in Ibiza, the next you're at the airport running off no sleep en route to the next gig. I'm often reminding myself that this is the life I wanted, asked for, and received. It's not easy, but I remain incredibly grateful and content.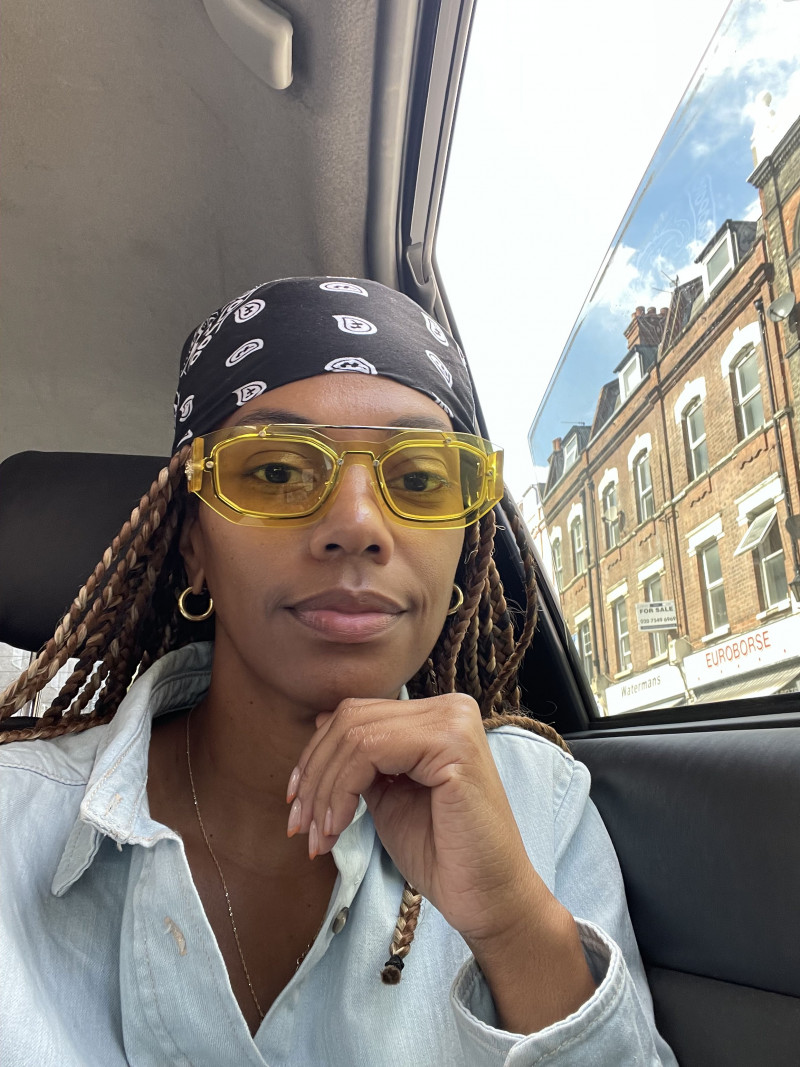 Working as a DJ in Europe during summer equates to playing festivals, there's kind of no way around it. And while I've had some great festival experiences, it is a very different experience compared to a club, warehouse, or DIY space - the environments where I feel like I shine as a DJ, and basically where I've been since the start of my career. A dark and intimate room without all the glitz and glamour is what I will always prefer. Festival crowds want to hear bangers, while I'd rather go on a musical journey, so you have to adjust. Give and take, if you will. And no disrespect to festivals as some are great, but overall, the vibes are different. On this tour I've had a good amount of club nights mixed in with the festival gigs, so have had a pretty decent balance overall.
I've already made up my mind regarding not taking on this many gigs next summer and festival season. Coming from doing about 5-6 gigs a month to doing 12 in a month was a LOT. I survived nonetheless with no train wreck sets, no missed flights, and no mental breakdowns! I will admit the day I hit my four-weeks away mark I was missing home, my things, my cat - I shed real tears. This life requires a lot of sacrifices that do not always get discussed, and I often think about how it would be even more difficult if I had kids or a family at home. Going into this summer, I decided that I was going to take on this work and see for myself what this lifestyle is really about. People like to throw around the word tour, but booking your own flight and getting a couple of gigs from your homies in Berlin is not a tour. No shade, but a tour is a lot of complex than that. There is also an added dynamic when you live in a completely different country and are forced to be away for weeks at a time.
I've been to Berlin and Europe in general for work on multiple occasions now, and I'm finally just now getting to the point where I'm making a legitimate profit to take back home. Not that I wasn't getting paid or making money before, but it wasn't enough to fully support myself. I've now graduated into a new space of this DJ life, and while it's great, I am not rich, and every day isn't a fairytale. For the most part, the traveling aspect and loss of sleep are the main downsides. And also, perhaps, having to be social when you don't want to be. That said, I'm still a firm believer that you can live this lifestyle healthily , it just takes discipline, which I'm learning and trying to implement. Discipline means rest (when possible), not getting wasted at gigs, and knowing how to be a professional. This isn't your average job, but at the end of the day, it's still a job, and mishaps like missing a flight because of carelessness isn't a good look.
Another thing I'm learning about is this beast we call success. While it's amazing and what we all want, it can also be isolating, especially when a lot of the people around you are after the same things you have. Lonely at the top is a real thing. Everyone loves Ash Lauryn the artist, but a lot aren't checking up on me outside of that. People see a packed tour schedule and stop reaching out because they assume you're busy or you think your shit doesn't stink because your career popped off when in reality, I have remained quite humble throughout this process. Another harsh truth is that a lot of people may not ever get to the level they aspire to, regardless of how talented they are. The industry can be ugly, and I've seen a lot of shit that isn't fair along the way. And, yes, everybody wants to be "booked and busy", but that for one second doesn't equate to a perfect life - I still have my inner struggles just like everyone else.
One struggle that I'm constantly grappling with is learning to not let the small and negative aspects of my life or job take over my thoughts or get the best of me. I have moments where I have to stop and check myself, remind myself to stop focusing on the negative, and instead focus on what is good in that very moment. I try to stay present. We have the power to live in a peaceful mental space, it just takes work. The journey of life gets better when you learn how to not let the little shit like negative comments on IG, or haters in general, ruin your day or make you question yourself.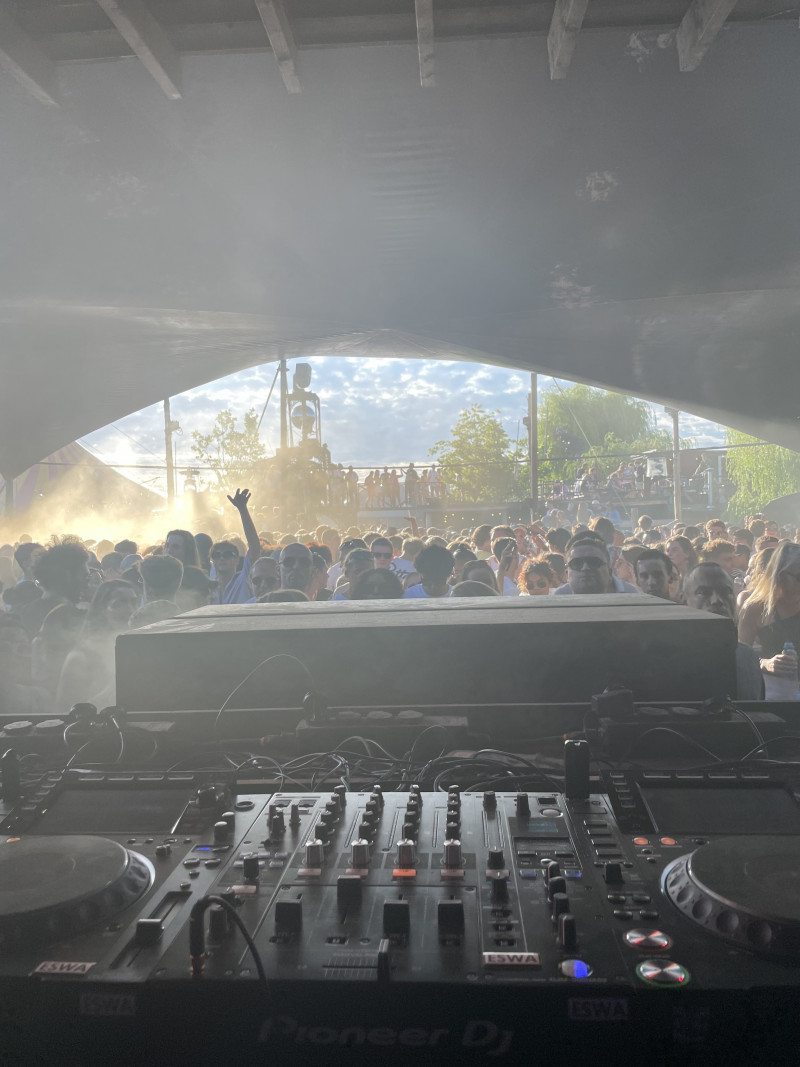 Egos, insecurities, and the DJ world go hand in hand. I've lost so-called friends and had people who only supported me until my career surpassed theirs. It's like some folks will only be on board until they start to see you as a threat, then they jump ship. I remember writing about this very topic in a blog post a few years after some of my first gigs in Detroit. In the end, these sorts of things are all a part of the journey, and the best that you can do is use these experiences as opportunities to learn, grow and come out stronger. Those who are meant to be along for the ride will remain right where they should, and that's where the focus should be. The sheer amount of love I feel around me, as well as the love I receive for what I do, is more than enough to keep me going. That has been one of the most affirming things about this tour thus far, seeing just how far my work has traveled, and how much it has touched people.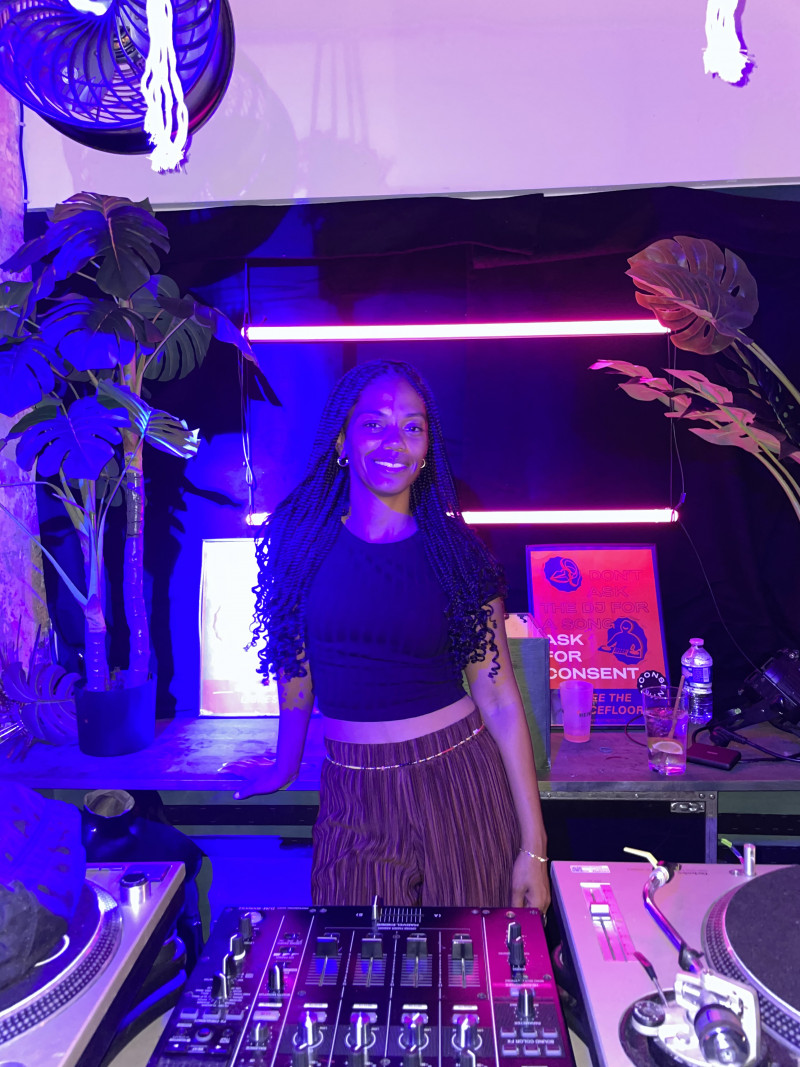 As we reach this last paragraph it's now early September and my time in Berlin has come to a close. I'm currently London-based and getting ready to wrap up the last 3 gigs of my summer tour. I learned a lot these past couple of months and not only about life on the road but also about myself. I plan to take what I learned through my experiences this summer and tailor my career accordingly - again being on the road all the time ain't always a vacation. That said, I appreciate every moment, good and bad. And for those interested in living the life of a touring DJing, make sure you are aware of what it entails, and do it for the right reasons! There are way too many people who lack authenticity getting by off-curated DJ careers on Instagram, and it's cringe. Play from the heart and remember that none of us will ever be bigger than the music, the real star of the show, remember that.