5 years in the DJ game; 5 things I've learned
By Ash Lauryn
My first DJ gig in August of 2016 almost feels like a lifetime ago. A lot has changed since then, and some shit hasn't. It's 2021, and amidst all the ever-present Covid-related chaos, I am in a good place. These two years have been full of loss, grief and uncertainty and to somehow still be here breathing, grounded, staying afloat is a blessing that I'm not taking for granted.

Between gigs, tours, releases, residencies, and radio shows, I managed to check off several boxes over the past five years. I feel like my work has been well-received. I appreciate every person who has supported me, offering love and a helping hand throughout this journey that is still so early in its existence. Frankly, things have been pretty sweet. But an article only about my accomplishments would be a boring read, and so for this first instalment of my quarterly column with Big Dada, I'd like to reflect on some of the important lessons I've learnt to date. I'd like to share knowledge on how to go about this DJ thing successfully, because sharing our experiences plays an important role in pushing the culture forward.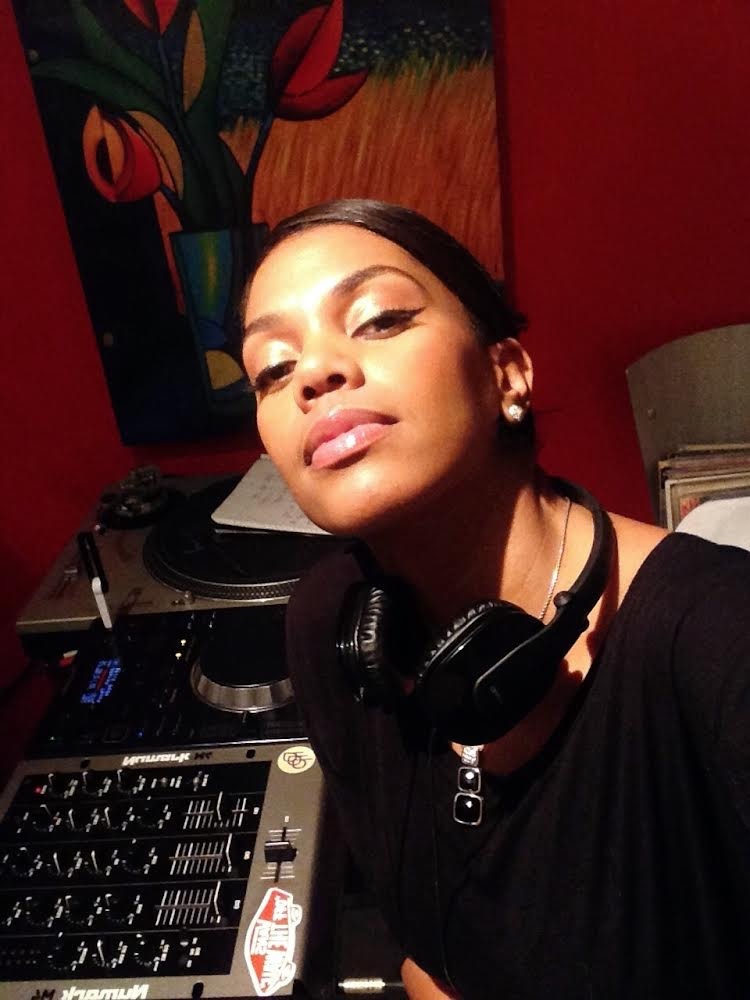 (Ash Lauryn in 2014)

1. Don't hold back on your dreams
I know it may sound cliché, but looking back on my journey, I recall times I self-loathed about my procrastination when it came to practicing my DJ skills. I was finally blessed enough to have my very own gear and yet for some reason, I'd let it sit for days at a time, just staring at it even though I knew that if I applied myself, the skill could change my life. I'm not sure if it was fear holding me back or other various distractions, but I realize that I was wasting time. Decide if this is something that you seriously want to do or if it's something you prefer as a hobby. And if it's more than a hobby, don't be afraid to go all out and give it your absolute best from the start.

2. Don't just do the DJ thing for clout
We live in a world of instant gratification, and it's clear to me that some these days decide to pick up DJ-ing simply to look "cool". So although I've just said give it your best from the beginning, it's also important not to rush the process. I had a 3-year window of practicing (or not practicing) before I got my first gig, and that time allowed me to become comfortable with things. It also gave me space to continue listening to and studying dance music. The education I received from my years on the dance floor was truly vital too. Spend time on the dance floor listening to DJs you look up to and admire, and don't just listen to the music; feel it too. Something I respect about the OG's is their integrity and commitment to the craft. Even in this hyper digital-age, it's necessary that we keep commitment to the craft at the forefront of our minds.

3. Find your community
I know that it may be easier said than done, but one thing that's helped me on my path is being plugged into the DJ community for years. This made it easier to navigate the scene and also meant that people were more willing to give me a shot. That said, it's okay to be new to the music scene or the craft, but make it a point to get to know those around you and try to find some like-minded individuals to link up with and build. If it weren't for Vicki Powell of the Deep South Collective here in Atlanta taking me under her wing and allowing me to play some of my first gigs with them, I'm not sure where I'd be. Having a circle of people around that care, look out, offer support and advice makes all the difference―believe that.

4. There will always be haters
As you make your way on this journey, no matter how great or accepted you think you are, please understand that there will always be haters, naysayers, and those who get off on critiquing your moves as an artist. What I realize now is that no one is exempt from it, and it's perfectly normal. I've also learned that when people have negative things to say about you, it can often be a reflection of how they feel about themselves. You need thick skin when it comes to this type of stuff―not everyone is going to be happy about the come-up. Go figure. Have confidence in everything you do, build on your work and as long as those you love and care about have your back, that's all that matters.

5. Stay focused
Lastly, if you're truly serious about this, handle yourself professionally, keep your word, and go about it like any other job. At the end of the day, playing records isn't all fun and games―there's work that goes into it as well. Make connections. Don't always wait for others to give you a platform; put yourself on. Start a podcast, host an event, create a YouTube channel―the possibilities are endless these days, and the tools are literally at your fingertips! Stay focused, be patient, and work for it. Nothing great comes without the grind and the struggle, so embrace it and see where the journey takes you. I bid you adieu!